Spring/Summer 2019 Calendar of Events at MEDICINE BOW
teaching Native American survival skills & Earthlore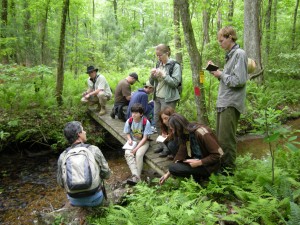 Classes for all ages taught by Mark Warren
medicinebow@att.net,
706-864-5928
[Private classes also available at Medicine Bow or at the site of your choice.]
Pre-registration is required for all events.
 A Plant Workshop in Your Backyard – Survival skills begin with plant knowledge. There is no better way to learn plants than to study those you see each day around your home, through the seasons. Ask friends to join you in discovering Native Americans' secrets about food, crafts, and medicines. Call or email for information.
 March 24 – TO BUILD A FIRE – An in-depth class on wood selection, pyre architecture, and proper fuel layering for a one-match fire. Never fail again.       $50
April 7 – THE ART OF ARCHERY – A complete lesson from 1999 World Longbow Champion. For all skill levels, ages 8 to 108. Gear provided or BYO.    $80
April 21 – ARCHERY RENDEZVOUS – Not a class but a fun afternoon for archers of all skill levels (except raw beginners) to win the SILVER ARROW. Quality family time. 1 p.m. – 4 p.m.  $10 per person: (bow rental add $10)
May 12 – ROBIN AND MARIAN MAY DAY TOURNAMENT – Archer couples shoot for a grand prize.  $10 ea. (bow/arrow rental add $10)
May 25 – THE WILD PLANTS OF SPRING – Learn to identify and use native plants as food, medicine, and craft. An important class for serious survival students.    $65
June 8 – THE ART OF ARCHERY – (See April 7)    $80
June 16 – ARCHERY RENDEZVOUS – (See Apr. 21)    $10
June 22 – KNIFE & HAWK – Learn to throw knife and tomahawk with power and accuracy. Weapons provided or bring your own.    $70
June 22 – PLAINS INDIAN SIGN LANGUAGE – An evening class in Medicine Bow Lodge to learn how to perform this historic communication. 7 p.m. – 8:30 p.m. (Bring a friend so you'll have someone to sign to in your life.)    $20/person
June 29 – A STUDY OF TREES – Learn to identify trees by bark patterns, leaves, grain, smell, and habitat and learn their pragmatic Cherokee uses (foods, medicines, bows, arrows, bowls, coals, cordage, fire-creation). Appropriate for ambulatory elderly.   $60
July 6 – STALKING WILD ANIMALS – The Cherokee discipline for approaching wild animals undetected. For hunters, photographers, observers, and anyone seeking that quantum leap in the forest from visitor to participant.   $60
July 20 – TRACKING – Learn the prints, gaits, and track patterns of native animals of Appalachia and how to track them.     $65
July 21 – ARCHERY RENDEZVOUS – (See Apr. 21)    $10  
August 3 – FIRE BY FRICTION – Learn the technique of creating fire with the bow-drill. Each student takes home his/her complete fire kit.   $75
August 17 – THE ART OF ARCHERY – (See April 7)   $80
August 18 –ARCHERY RENDEZVOUS – (See Apr. 21)    $10
August 31 – A WALK IN THE SUMMER WOODS – A multi-themed study of insects, birds, wildlife, tracks, trees, edible/medicinal plants, scat, and Indian secrets relating to survival. Appropriate for ambulatory elderly.   $60
 TO SIGN UP FOR A CLASS
Reserve your spot by email or phone, then mail a check or money order made to: Medicine Bow, Ltd. 104 Medicine Bow, Dahlonega, GA 30533
 POLICY
Each class is filled to its limit by a first-come-first-served receipt of check made payable to:  MEDICINE BOW,  LTD.  A check received after a class fills is, of course, returned in full.  A cancellation 7 full days before class also returned in full.  Cancellation by 4 full days before class, 50% returned or 60% applied to future workshop.
~ Coming this October ~
Promised Land, the final book of Mark Warren's historical novel trilogy, Wyatt Earp, an American Odyssey, will cover the most celebrated period of the iconic lawman's life, including the "O.K. Corral gunfight," assassin's attacks on the Earp brothers, and the infamous vendetta ride.
Book and Lecture Events
Special Announcement! Born to the Badge was honored as a
"2019 Spur Award Finalist"
********************************************************************
March 23 – 5th Annual Meet the Authors Event in Ellijay, GA – Mark will join a panel of authors to talk about their books and writing experiences. New York Times Best Selling author Patti Callahan Henry will also present. More details here!
April 6 – Dunwoody Nature Center in Dunwoody, GA – Mark will present "The Ancient Ways of the Native Americans, and How We Can Revive Them Today."  Mark is excited to partner with this beautiful, local nature center. Come on out and enjoy this free event.  Program info here!
April 20 – Earth Day Festival at Reflection Riding Arboretum and Nature Center, Chattanooga, TN – Mark will present 2 nature walks entitled "Through the Eyes of the Cherokee" at this festival which will feature a multitude of programs and activities, as well as a large native plant sale. More details here!
April 27 – Blue Heron Nature Center in Buckhead – This 30 acre nature preserve right in the heart of Buckhead will celebrate Earth Day Festivities and will include plant walks with Mark Warren. Come learn about the food, medicine, and crafts of the Cherokee and Muskogee tribes. Check it out here!
April 30 – Branan Lodge in Blairsville, GA – Mark will present on his trilogy "Wyatt Earp, An American Odyssey. Join us for a slide presentation on Mark's research for the trilogy and a talk on "All Things Earp"! Find info here!
May 4 – Mark Warren Presents "Born to the Badge" 2019 Spur Award Finalist at Barnes & Noble Rome, GA – Come by the bookstore and learn more about Mark's 63 years of research to discover the true character of our most famous American lawman, Wyatt Earp. Get the details!
Thank you for your support! I look forward to seeing you!
If you have enjoyed reading my books, I hope you will post a review on Amazon, Barnes & Noble, Goodreads, and/or Facebook. It really helps out. Thank you!