Librarians of the West is a 2022 Will Rogers Medallion Award Winner! Mark Warren's short story The Cowboy, The Librarian and The Broomsman was also the "Short Story Finalist" for the Peacemaker Awards!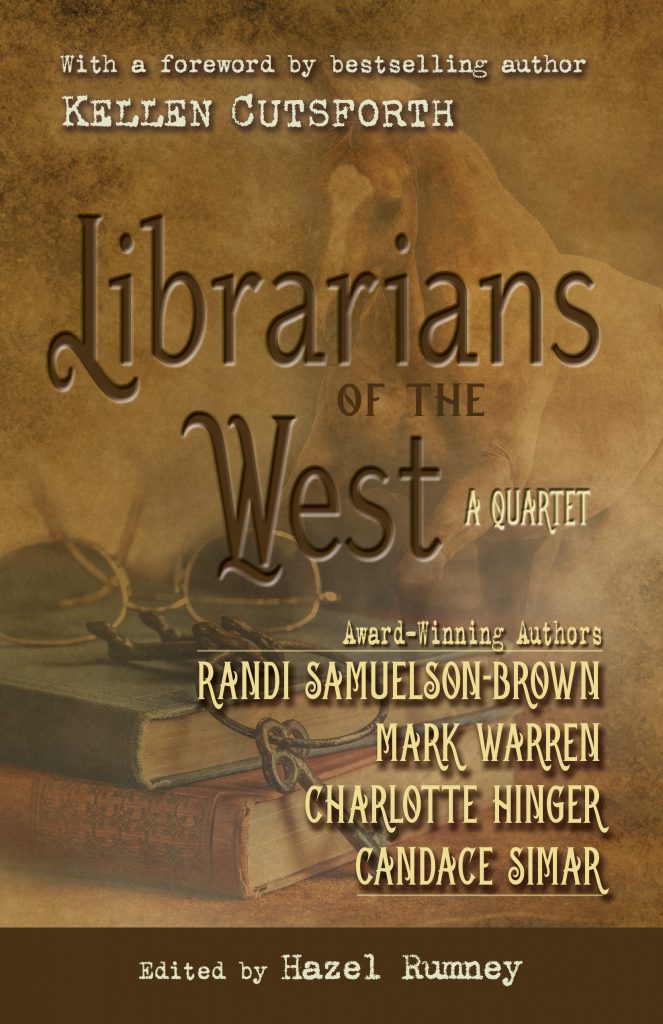 An Anthology, by Award Winning Authors: Candace Simar, Mark Warren, Charlotte Hinger and Randi Samuelson-Brown
In every boom town of the Old West, dozens of saloons blossomed almost overnight to serve the rowdy crews who worked the mines of silver and gold or the herds of cattle and horses. After a church finally got established, another civic milestone was the coming of a library. Five Star Publishers salute those pioneer book advocates in an anthology of four short stories that take place on the American frontier in the nineteenth century.
Mark Warren's contribution to the anthology is The Cowboy, the Librarian and the Broomsman. When Lyle Hardiman, an easy-going, illiterate, Montana cowboy, accidentally blunders into the new library with his horse (he thought it was a livery), he meets the new librarian, Miss Rebecca Spark, and sets into motion a chain of events that will ensure the little town of Burnt Creek a place in the history books. With the help of the local saloon/shop sweeper, Lyle will discover a path laid out for him by destiny…a path that leads to the heart of Miss Rebecca Spark.
Ordering: Support your local Indie bookstore by purchasing Mark Warren's books there. If you prefer a signed copy, you may order directly from Mark.
*Please note that we do not ship outside of the contiguous United States.
Clicking on the link below will take you to a secure site for payment by credit card or Paypal.
Are you on Goodreads? Add my books to your shelf and follow my author page to find out what I am reading and recommending.