This is the first one of my books to be published that is set here in the town where I live, Dahlonega, GA. Just when you thought I was a "Western" writer, here's an "Eastern".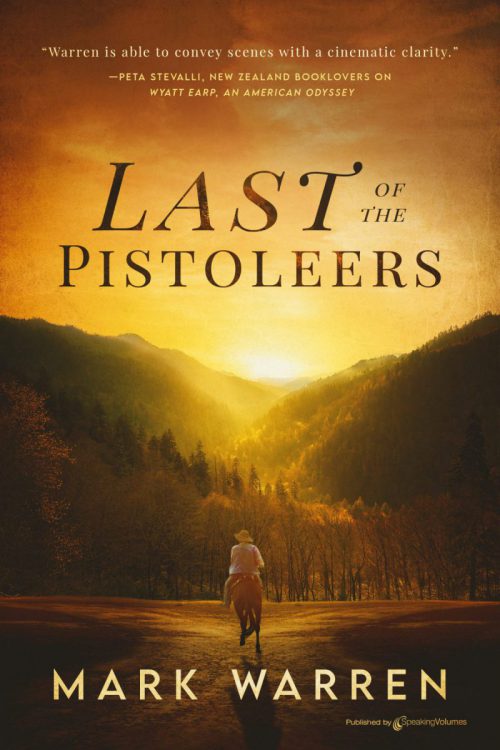 A high school history teacher in the mountains of north Georgia pins on a badge when his best friend, the county sheriff, is killed in a firefight with local drug dealers. Because of his fascination with the Old West and his innate skill with nineteenth century firearms, Harte Canaday proves to be an old-school lawman as he goes up against locals he has known all his life.
Ordering: Support your local Indie bookstore by purchasing Mark Warren's books there. If you prefer a signed copy, you may order directly from Mark.
Clicking on the link below will take you to a secure site to pay by credit card or PayPal. Use the drop-down box to choose your book title.
***Please note that we do not ship outside the contiguous United States.
Are you on Goodreads? Add Last of the Pistoleers to your shelf and follow my author page to find out what I am reading and recommending!
Reviews from Goodreads for Last of the Pistoleers!