Indigo Heaven, a 2022 Will Rogers Medallion Award winner, and a nominee for Georgia Author of the Year! Indigo Heaven is now available in hardback, paperback and e-book formats.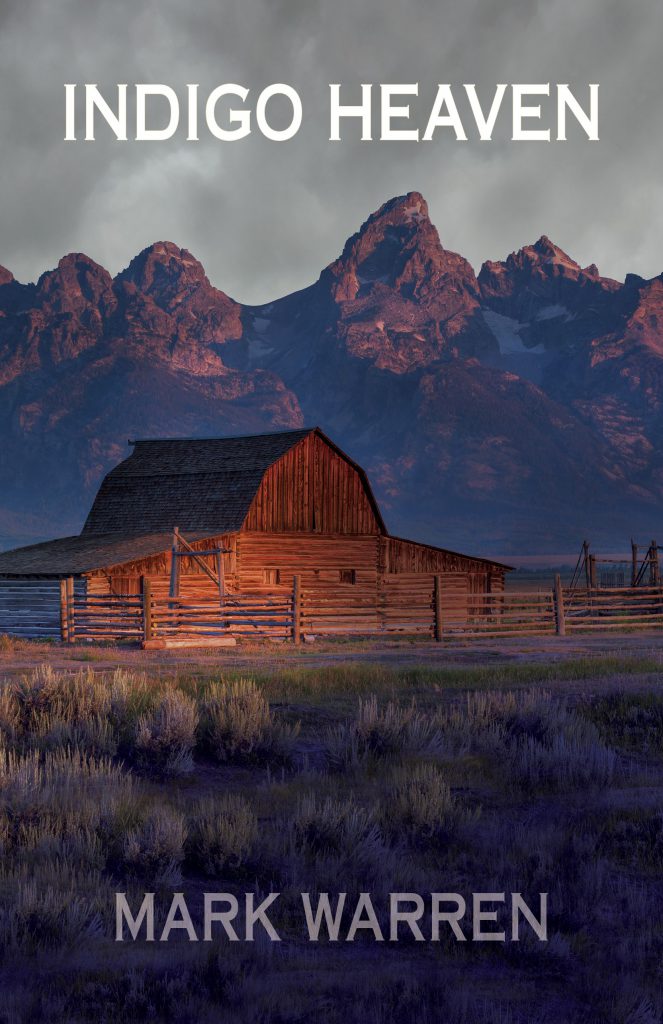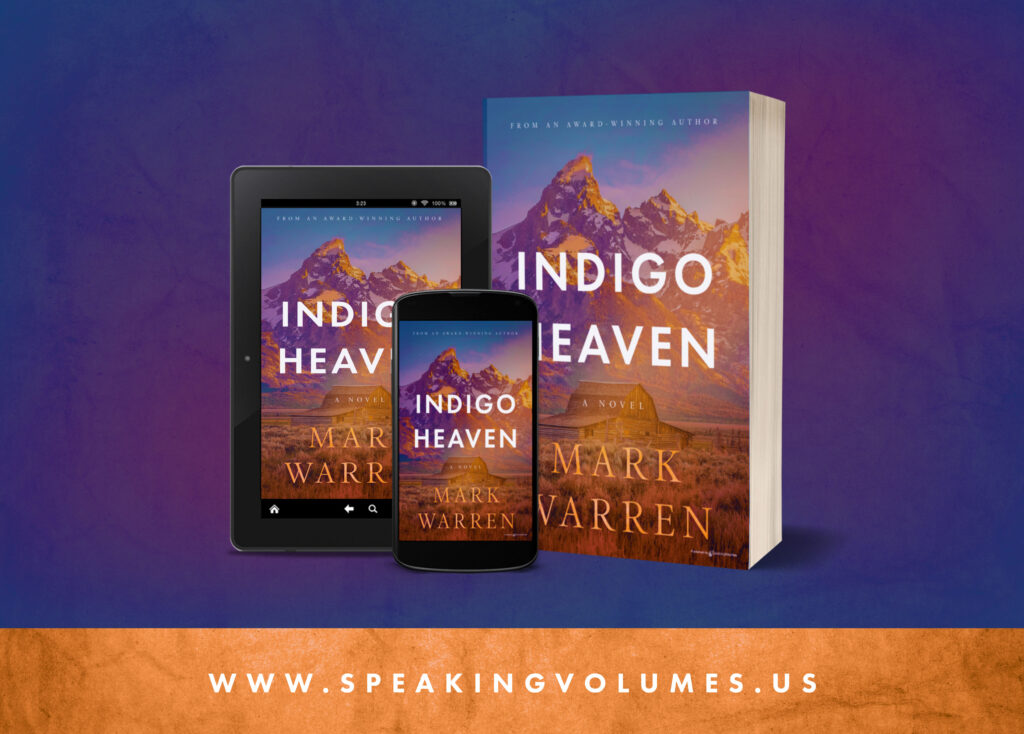 Praise for Indigo Heaven
"I just love this book!" ~ Lois Reitzes, City Lights, WABE Atlanta
"Mark Warren has crafted another beautiful manuscript … reminiscent of Western classics." Denise McAllister, True West Magazine
"Indigo Heaven delivers. The author is particularly skilled at depicting landscape. Whether he is drawing a word picture of the hollows of the southern Appalachians or the plains of Wyoming, he puts the reader there." Garth Gould, The Tombstone Epitaph National Edition
"A blend of action and romance, the fast-moving plot has many twists and is matched by an impressively vivid, immersive style." David Morrell, Author and Creator of Rambo, review from Roundup Magazine
"Mark Warren is a poet of place. No one writes more beautiful descriptions of landscape or can better find the connections between characters and the physical world around them." . . . "Another compelling book by a favorite author." ~ Victoria Wilcox, Western Historian and Award-Winning Author of The Saga of Doc Holliday
Synopsis: After the gore of the War for Southern Independence, Clayton Jane journeys from Georgia to Wyoming Territory to trade his battle-hardened soul for a measure of grace. Working his way to ranch foreman for an English cattle baron, he finds redemption in his relationship with the land and with the crew that works beside him. His life begins to unravel when a Pinkerton detective arrives in the Laramie Plain to probe a conspiracy with roots that trace back to the war.
*Please note that we do not ship outside of the contiguous United States.
Clicking on the link below will take you to a secure site for payment by credit card or Paypal. Use the drop-down menu to make your book choice. All books will be signed by the author.
Some of the books below are in (HB) – Hardback, and some are in (PB) – Paperback. "Wyatt Earp, An American Odyssey" is offered in both HB and PB. Book one – "Adobe Moon" or "The Long Road to Legend." Book two is entitled "Born to the Badge," and book three is "Promised Land" or "A Law Unto Himself."
Are you on Goodreads? Add Indigo Heaven to your shelf and follow my author page to find out what I am reading and recommending!
Mark Warren offers a lecture and slide presentation on The Cowboy's Place in America's Self Image. If you are interested in having Mark speak at your event center, museum or for a private group, contact his publicist, Susan Brown at markwarrenbooks(at)att.net.
Are you interested in other books similar to Indigo Heaven? Check out my page on Shepherd.com to see what I recommend.