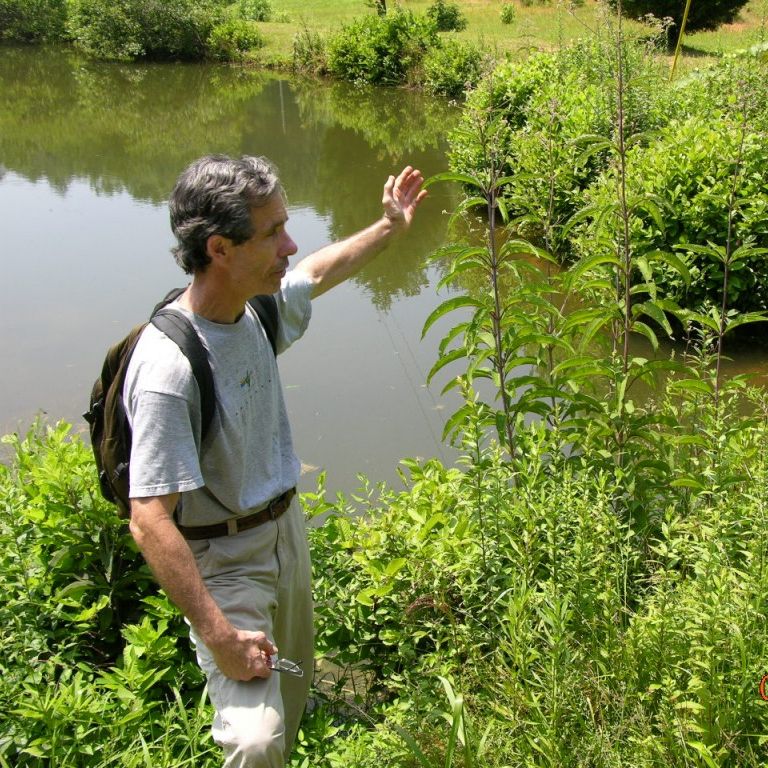 Fall/Winter 2023 – 2024 Calendar of Classes at MEDICINE BOW
Teaching Primitive Survival Skills & Earthlore
Classes for all ages taught by Mark Warren
medicinebow(at)att.net  706-864-5928 
[Private half-day classes also available at Medicine Bow or at the site of your choice.]
 ***Pre-registration is required for all classes.
Public classes usually run from 9:30 a.m. to 4 p.m. at Medicine Bow. A student brings knife, notebook, rain gear, sack lunch, and water bottle. For archery and knife/hawk students, equipment is provided.
Sept. 23 – THE ART OF ARCHERY – Learn the best blend of Native American, Old English, and modern styles. For ages 10 to 110 and all skill levels. Learn the melding of strength and grace known to the best archers of history. Taught by 1999 World Longbow Champion. Gear provided or BYO. $80
Sept. 24 – ARCHERY RENDEZVOUS – Not instruction, but adventure for established archers of all skill levels using a handicap system as they vie for the SILVER ARROW. 1– 4 pm. $10 (with bow rental add $10)
Nov. 19 – ARCHERY RENDEZVOUS – (see above at Sept. 24) $10
Nov. 25 – STALKING – This Class is Full – Learn the discipline for approaching wild animals undetected, whether for photography, hunting, or observing. $65
Dec. 9 – TO BUILD A FIRE – An in-depth class on foolproof pyre construction and lighting. Includes: wood selection, architecture, and proper fuel layering for a sustainable one-match fire. Never fail again. $60
Dec. 16 – THE ART OF ARCHERY – This Class is Full – Instruction (See Sept. 23) $80
Dec. 17 – ARCHERY RENDEZVOUS – (see Sept. 24) $10
Jan. 13 – PLAINS INDIAN SIGN LANGUAGE – An evening class by a wood stove inside Medicine Bow Lodge. Learn the native skill of speaking with your hands. Bring a friend for future signing in your life. $20 per person
Jan. 14 – The 13th Annual Attempt at a SPELLING BEE – An evening event in Medicine Bow Lodge inviting all who love the words of the English language. First prize: Free workshop at Medicine Bow. $5 per person
Jan. 21 – ARCHERY RENDEZVOUS – (see above at Sept. 24)  $10
Jan. 27 – KNIFE & HAWK – Learn to throw knife and tomahawk with authority. Projectiles provided or bring your own. $70
Feb. 10 – ADVANCED ARCHERY – For students who have taken the Art of Archery class. Fine-tune sighting, release, and follow-through. Learn four new techniques: Clout-shots, micro-shots, timed shots, and moving target.  $70
FEB. 24 – A STUDY OF WINTER TREES – This Class is Full –Learn to identify trees by bark patterns, leaf scars, growth characteristics, winter remnants, and habitat. Learn native uses of trees as foods, medicines, and craft materials.  $65
Mar. 9 – MAKING FIRE BY THE HAND DRILL – Learn the form and endurance needed to create fire by (probably) the first method of paleo-history.  $70
Mar. 17 – ARCHERY RENDEZVOUS – (see Sept. 24)  $10
TO SIGN UP FOR A CLASS
Reserve your spot by email or phone, then mail a check or money order made to: Medicine Bow, Ltd. 104 Medicine Bow, Dahlonega, GA 30533 Each class is filled to its limit by a first-come-first-served receipt of check. Email: medicinebow(at)att.net Phone: 706-864-5928
POLICY
Each class is filled to its limit by a first-come-first-served receipt of check made payable to:  MEDICINE BOW, LTD.  A check received after a class fills is, of course, returnd in full.  A cancellation 7 full days before class also returned in full.  Cancellation by 4 full days before class, 50% returned or 60% applied to future workshop.
**************************************
Everything that Mark teaches can be found in his Secrets of the Forest book series. These books are available HERE and everywhere books are sold. These volumes share knowledge Mark has gained from more than 50 years of intense nature, and Native American studies, self-imposed survival trips, and teaching to thousands of students all across the country. If you are a student of the forest, primitive skills, survival lore, or a teacher of these subjects, these books were written for you (each book includes more than 100 detailed project descriptions.) And, if you are someone who enjoys reading about adventures in nature from the safe, dry space you call home, we think you will enjoy Mark's stories and personal adventures, many of which are included among these pages.
Secrets of the Forest, a teaching legacy, by award-winning naturalist Mark Warren.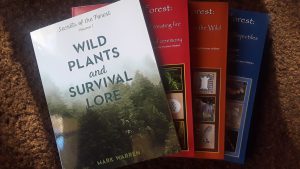 Would you like to sign up for Mark Warren's mailing list? Enter your information on the subscribe link below to receive occasional emails about classes, book releases, events, articles and blog posts. Thanks for signing up, and please know that we will never share or sale your information.