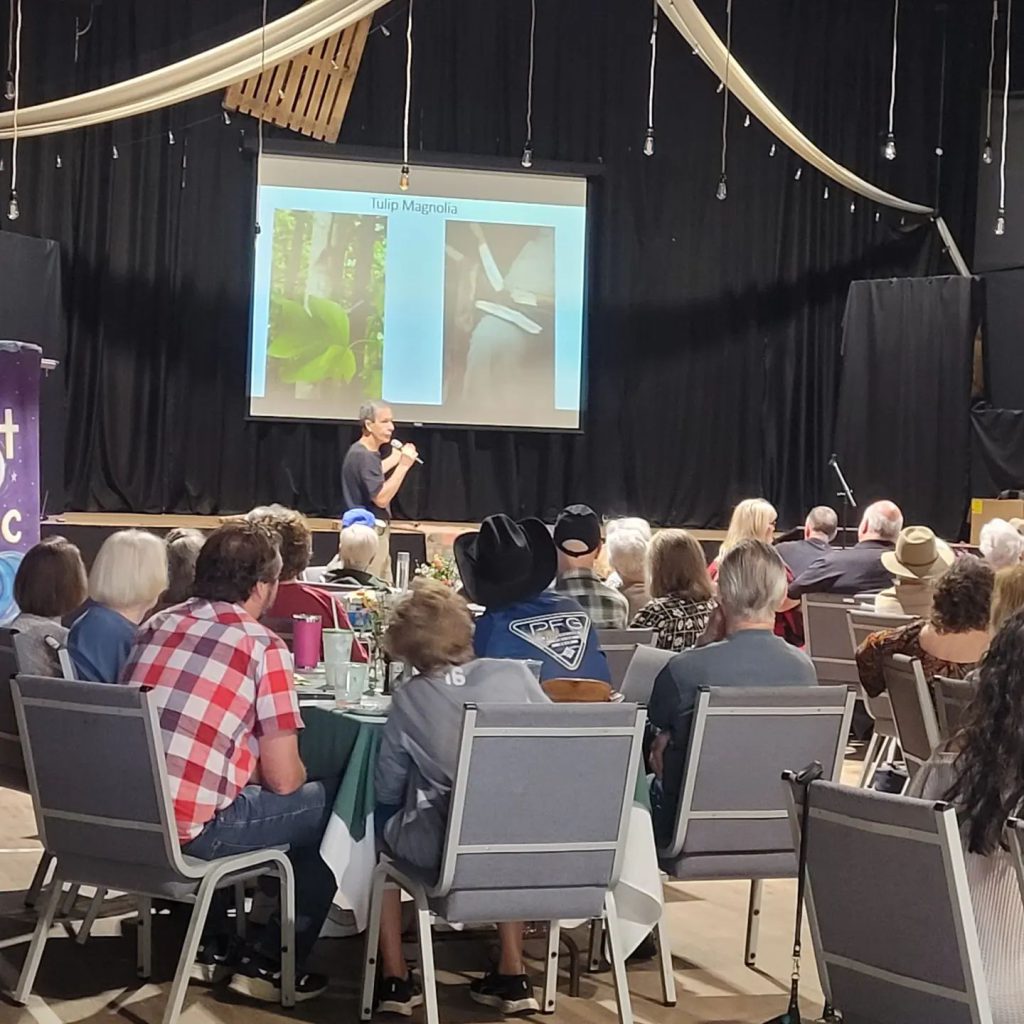 September 26 – Duluth, GA – The Duluth Garden Club will host Mark for a lecture and photo presentation "The Forest's Gifts of Food, Medicine and Craft." I hope you will join us. Details Here! 
October 21 – Tombstone, AZ – Mark will give two presentations at the Tombstone Courthouse Museum, "What Made Wyatt Earp Tick?" and "Our Favorite Outlaw of the American West, Billy the Kid." Get all the information HERE!
October 24 and 25 – Scottsdale, AZ – Western Spirit, Scottsdale's Museum of the West will host Mark for two presentations on two of our most famous western characters, Wyatt Earp, and Billy the Kid. More information to come!
October 26 – Tombstone, AZ – J. L. Silver Trading Co. – This will be a book sale/signing event. Stay tuned for a time to be posted closer to the date of program.
October 27 and 28 – Tombstone, AZ – Join us for the Tombstone Territory Rendezvous where you find some of the top Western Historians in the country. Mark will have presentations on Wyatt Earp and Billy the Kid, and there are many other speakers, tours, meals and more. For more information, and to sign up to attend CLICK HERE.
October 29 – Las Cruces, NM – Coas Books will host Mark Warren for a book signing event from 1:00 – 2:00 P. M. Stop in and say hello!
October 30 – Las Cruces, NM – The New Mexico Farm & Ranch Heritage Museum – Mark will present on "Our Favorite Outlaw of the American West, Billy the Kid". This lecture is free to attend. Save the date!
November 2 – Fort Smith, Arkansas – The U.S. Marshal's Museum will host Mark for his Billy the Kid lecture. If you are in the Fort Smith area, you won't want to miss it. Link to info for "Night at the Museum."
November 9 – Flowery Branch, GA – Mark will present "A History of Native People in Southern Appalachia" at Spout Springs Library. Program link to come!
November 18 – Gainesville, GA – Mark will present two programs at Elachee Nature and Science Center. More details to follow.
Would you like to schedule Mark for a lecture or author event? Contact his assistant/publicist, Susan Brown, at markwarrenbooks(at)att.net. See Lecture Programs Here for more information on topics. 
Mark Warren's award-winning trilogy Wyatt Earp, An American Odyssey is now available in paperback everywhere books are sold. A perfect gift for those who enjoy historical fiction on the American West. Learn the true story behind Wyatt Earp, our most iconic American lawman.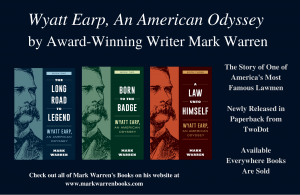 If you have enjoyed reading Mark's books, we hope you will post a review on Amazon, Barnes & Noble, Goodreads, BAM, and/or Facebook. It really helps out. 
If you are not familiar with Mark's books, you can find out more about them including book reviews, and interviews HERE!
Thank you for your support! 
Would you like to sign up for Mark Warren's mailing list? To receive occasional information on classes, book events and new book releases, enter your email below. These mailings will come to you from medicinebow(at)att.net, so be sure to add this email to your safe senders list. Thank you!