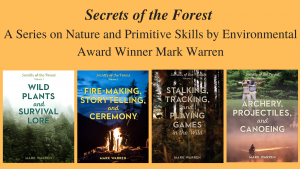 August 4 – The Booth Western Art Museum in Cartersville, GA – Mark will speak on The Cherokees of Southern Appalachia at one of the finest Western museums in the country. Join us in-person or online HERE.
North Carolina, here we come! 
September 10 – The Charlotte Latin School, Charlotte, NC – Mark looks forward to speaking to the high school about how the land shaped the daily life of Native Americans before colonization by Europeans. This is a private program.
September 11 – Park Road Books, Charlotte, NC – Mark will speak on America's Concept of the Wild West for his new book Indigo Heaven. Stay tuned fore more details.
September 11 – Adventure Bound Books, Morganton, NC 7pm – Mark will speak on Wyatt Earp, one of America's most iconic lawmen in celebration of the new paperback release of Wyatt Earp, An American Odyssey. Get the Scoop Here! 
September 12 – The North Carolina Native Plant Society in Charlotte, NC 2pm – Mark will discuss The Ancient Ways of the Cherokee and How We Can Use Them Today. A discussion on local native plants and how they can be used for food, medicine and crafts. Be on the lookout for more details to come.
Save the Dates:
November 6 – Dunwoody Nature Center, Dunwoody, GA 1pm
November 13 – Dunwoody Preservation Trust, Dunwoody GA – 9:30am
December 3 – The Booth Western Art Museum, Cartersville, GA – 11am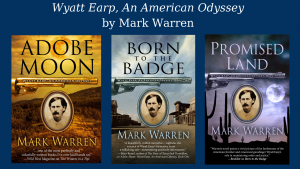 If you have enjoyed reading Mark's books, we hope you will post a review on Amazon, Barnes & Noble, Goodreads, BAM, and/or Facebook. It really helps out. 
If you are not familiar with Mark's books, you can find out more about them including book reviews, and interviews HERE!
Thank you for your support! 
Would you like to sign up for Mark Warren's mailing list? To receive occasional information on classes, book events and new book releases, enter your email below. These mailings will come to you from medicinebow(at)att.net, so be sure to add this email to your safe senders list. Thank you!