Secrets of the Forest: the Magic and Mystery of Plants and The Lore Of Survival, Volume 1 – By Mark Warren
From Medicine Bow Wilderness School in Dahlonega, Georgia comes the series of books that chronicle all of Mark Warren's nature classes. Learn how to take care of your wilderness needs:
Details at: http://medicinebow.net/media/books/secrets-of-the-forest-vol-1-book/
 Please visit the book details page for summary and additional ordering information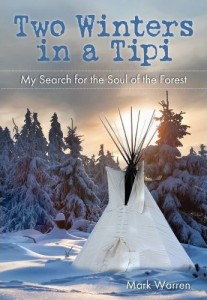 Two Winters in a Tipi: My Search for the Soul of the Forest. – By Mark Warren
More than just the story of one man, TWO WINTERS IN A TIPI gives the history and use of the native structure, providing valuable advice, through Warren's trial and error, about the parade of confrontations that march toward a tipi dweller. It shows, without thumping the drum of environmental doom, how you can go back to the land—for two days or two years.
Details at: http://medicinebow.net/media/books/two-winters-in-a-tipi-book/
Available from Amazon.com:http://www.amazon.com/Two-Winters-Tipi-Search-Forest/dp/0762779225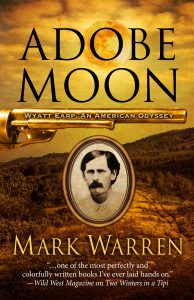 Wyatt Earp, an American Odyssey (trilogy) – By Mark Warren
Book one (Adobe Moon) available in November, 2017 from Five Star Publishing
Details and availability coming soon!
____________________________________________________________
Meet the Author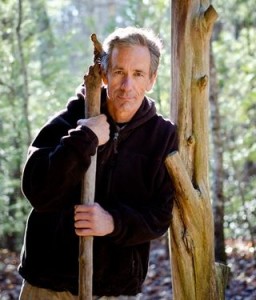 Mark Warren was named Georgia's Conservation Educator of the Year by the National Wildlife Federation. A national champion in whitewater canoeing and a winner of the World Championship Longbow Tournament, Warren founded and runs the Medicine Bow Wilderness School in the North Georgia mountains.