Now Available Everywhere Books are Sold!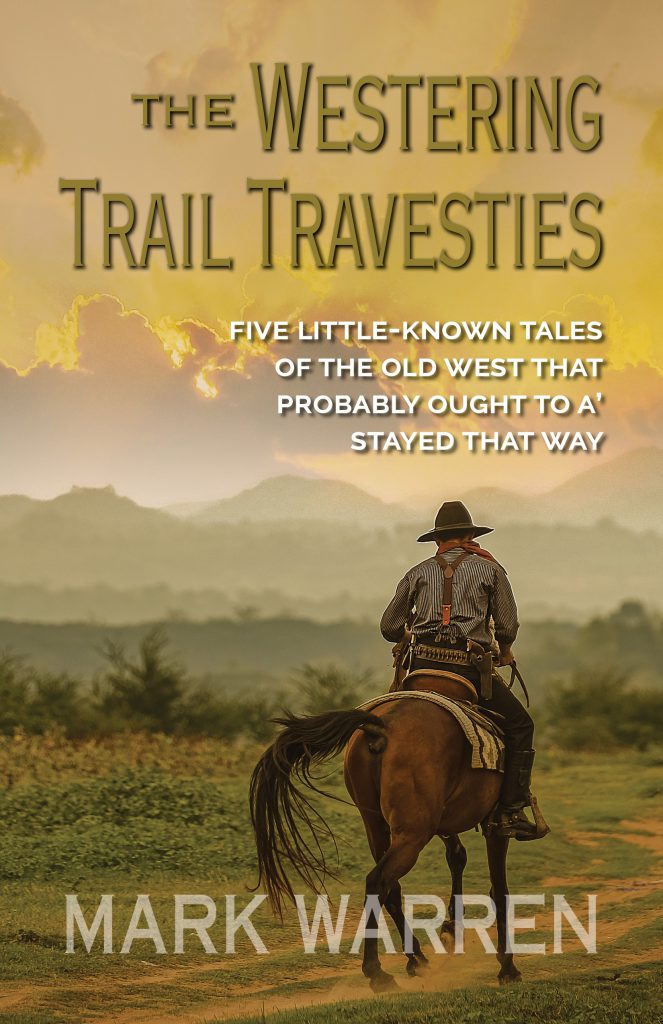 We are so excited to announce that Westering Trail Travesties made Booklist!
"Within his five distinct novellas, Warren (Song of the Horseman, 2021) develops a cast of memorable characters wandering through America's wide-open spaces: a smug Boston greenhorn floundering through Kansas; an Arizona ranger prowling around Odessa, Texas, pondering a morally questionable arrest; a weary, wayward woman given a chance at redemption on the Nebraska prairie. But it's Kid Concho, the picaresque protagonist of "Rumors from the Edge of the World," who steals the show. The plot is outlandish (Kid Concho and his crew visit a mountain-top spring, which displays visions of the future on its rippling waters; they proceed to misinterpret the images to disastrous effect). The malapropisms are groan inducing (translating shoo-in as moccasin-in to an Apache woman). Even though Kid Concho is an exaggerated outlaw, Warren emphasizes the character's delicate personal touches, like his beautifully stylized signature. Warren doesn't shy away from moments of tragedy—even deaths ostensibly written as comedic are still tinged with sadness. Warren's decision to end his book on an ambiguously hopeful note is distinct and appreciated."— Sarah Steers, Booklist
Support your local Indie bookstore by purchasing Mark Warren's books there. If you prefer a signed copy, you may order directly from Mark. Clicking the link below will take you to a secure site where you can purchase by credit card or through PayPal.