Welcome To Medicine Bow and Mark Warren Books!
Meet Mark Warren,  a naturalist, composer, novelist, and director of  Medicine Bow, a school teaching the primitive skills, crafts, foods and medicines of the Cherokee in the north Georgia mountains.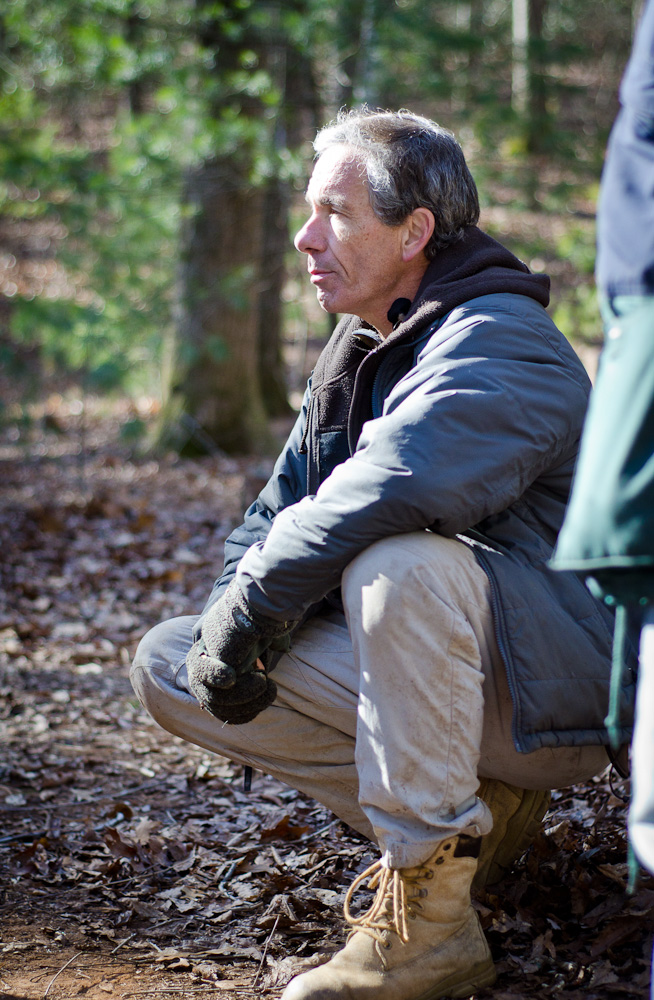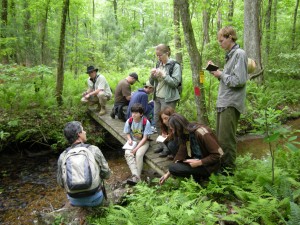 A Primitive School of Earthlore in the North Georgia Mountains
Medicine Bow  is a 35 acre wilderness school tucked into the Chattahoochee National Forest in the mountains of north Georgia near Dahlonega. The owner and teacher,  Mark Warren,  guides his students toward their own unique relationship with nature through the Earthlore accumulated by the Native Americans. Through the classes of Medicine Bow nature takes on new values as the source of food, medicine, craft materials, fire, tools, shelter and primitive weaponry.  Learning through the patient methods of the American Indians, students encounter a vast academic growth as well as a spiritual one.
Mark also takes his lessons into your school classroom, elementary, high school and college, or to any interested group.
Mark Warren Bio
Mark Warren has been writing stories since he was a child growing up in Georgia. He is a graduate of the University of Georgia with a degree in Chemistry/Pre-med. Following undergraduate college work Mark pursued music composition and arrangement at Georgia State University, while performing original works in various concerts, scoring plays for The Academy Theater and having his suite The Once and Future King performed by the Atlanta Symphony Orchestra.
In 1980, working through the Georgia Conservancy, Mark designed and taught Georgia's first statewide environmental education workshops for public schools, which reached thousands of teachers from Rabun to Seminole Counties. For this project the National Wildlife Federation honored him as Georgia's Conservation Educator of the Year. In 1998 Mark became the U.S. National Champion in whitewater canoeing. In 1999, he won the World Championship Longbow title.
Mark owns and runs Medicine Bow Wilderness School in the Southern Appalachians of Dahlonega, GA. Mark has taught survival courses to thousands of schools and groups all over the Southeast and as far southwest as the Rio Grande in Big Bend National Park … northwest to Washington State … north to St. Croix Scenic River Park in Minnesota. Mark has also taught a special course on survival/nature at Young Harris College as an adjunct professor.
Mark has written extensively about nature for magazines, including:
Guernica, Blue Ridge Highlander, North Georgia Journal, and Georgia Backroads.
Mark is a lifelong student of Native American History and Survival Skills, and Western History with a special focus on Wyatt Earp. He is a member of the Wild West History Association and Western Writers of America.
Mark Warren's Published Books Include:
*Two Winters in a Tipi (Lyons Press, 2012), a memoir
*Secrets of the Forest (Waldenhouse Publishing, 2016), a 4-volume series on nature/survival
*Adobe Moon (Five Star Publishing, 2017), an historical novel and first in the trilogy Wyatt Earp: An American Odyssey

*Born to the Badge (Five Star, 2018), an historical novel and second in the trilogy Wyatt Earp: An American Odyssey
*Promised Land (Five Star, 2019) an historical novel and third in the trilogy Wyatt Earp: An American Odyssey
Books: please visit the Books Page for updates and ordering information
Like Us On Facebook!